RAIL EXPRESS – Essential reading for today's rail enthusiast and photographer.
Also inside: RAIL EXPRESS Modeller – Diesel & Electric era modelling magazine
RAIL EXPRESS is Britain's favourite modern rail enthusiast title. Undoubtedly the best for modern traction photography, the magazine keeps readers informed and entertained with undiluted coverage of Britain's railways in the diesel and electric era. First produced in 1996, RE has set a new standard for the hobby, with a clean design, high quality paper and the best reproduction.
Stapled inside RAIL EXPRESS every issue is the RAIL EXPRESS Modeller mini-magazine. Providing the latest modern modelling news, honest and accurate reviews, comment, layout features, modelling articles and our ever popular Modeller's Guide and D&E Files prototype series, it is the perfect companion to the those looking at recreating the diesel and electric era in any of the major modelling scales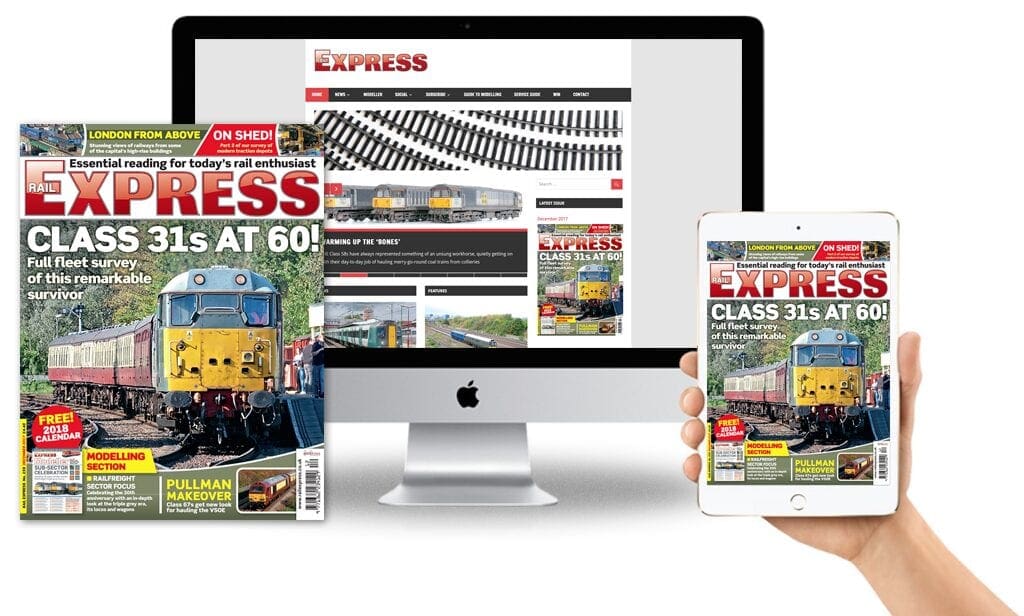 Contact
Advertising Representatives
Craig Amess | 01507 529537 | CAmess@mortons.co.uk
Fiona Leak | 01507 529573 | FLeak@mortons.co.uk
Group Advertising Manager
Sue Keily | 01507 529361 | SKeily@mortons.co.uk
Inserts
Sandra Fisher | inserts@Mortons.co.uk
Note: Telephone calls may be monitored or recorded for quality and training purposes. Please read our Trade Supplies Conditions of Acceptance www.mortons.co.uk/advertising-terms
Media Pack
Magazine Information
Format: Glossy Super A4 full colour magazine
Average pagination: 100 pages
Frequency: Third Thursday of each month
Availability: Normal retail outlets, overseas distribution, subscription (Print and digital)
On-line Banner Sizes