It is again time to head to Burton upon Trent for the society's all-diesel and electric show with the Great Central three-day exhibition following soon afterwards.
EARLY summer is here and with it comes the annual Diesel & Electric Modellers United exhibition in Burton upon Trent.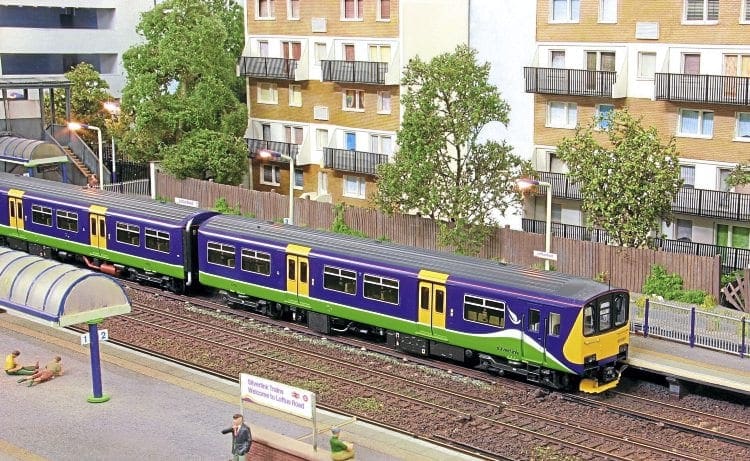 Taking place on the first weekend of June, this event will once again see some of the finest diesel and electric era layouts gathered together under one roof and supported by a range of quality traders and demonstrations.
A total of 15 layouts will be squeezed into the town hall venue with 'N' gauge representation provided by Jon Dean's Lofthole Oil Terminal and Steve Farmer's blue-era Lymebrook Yard.
Moving up to 4mm scale, 'OO' gauge has a particularly strong representation this year, including Worthing MRC's Loftus Road, Mick Bryan's new Derby RTC-inspired Deadman's Lane and Vopak Terminal, an impressive piece of South Wales industrial modelling by Paul Rolley.
Continuing in 'OO', other exhibits include the current day Acton Parkway by Halifax MRC, Carl Bowden's 1980s-set Alderford, Hewisbridge from the 57 Study Group, Wakefield RMS' Troutons and Fenwick TMD by Dan and Mick Lawrence.
Showing what can be achieved in a small space in 'OO' are the trio of Werrington Road by Neil Favell, Richard Coleman's Cripple Sidings and Nick Gurney's The Sidings.
Finally, in the finer 4mm gauges, there is Sheepcroft in 'EM' by Stu Davies, along with Mathew Farrell's depiction of the Southern third rail system in the corporate era in the form of Shelvington in 'P4'.
Demos and traders
As usual, Showcase will feature more than just layouts with the list of demonstrations including modelling flat-bottom track by Colin Craig, a DCC clinic by Alan Monk and a display of 2mm and 7mm models from Richard Dockerill.
Rail Express Modeller will again have a presence at the event, with a display marking the 30th anniversary of the Railfreight sub-sector liveries. In the same vein as last year's Network SouthEast collection, this will feature a line-up of models, along with a display of literature and other memorabilia.
The lengthy list of traders and manufacturers includes ABC Workshops, Bachmann, Booklaw Publications, C-Rail Intermodal, Dapol, DC Kits, DCC Supplies, Kernow Model Rail Centre, Railtec Models, Realtrack Models, Replica Railways, Revolution Trains, R3sprays, S Kits, Shawplan/Extreme Etchings, TTC Diecast and Tim Horn Precision Scale Replicas & Layout Accessories.
Read more Modeller news in the June issue of RE – on sale now!
n
Enjoy more Rail Express reading in the monthly magazine.
Click here
to subscribe.