Faced with increasing competition from road, air and daytime services, a report finds Europe's sleeper services could also be paying too much in track access fees.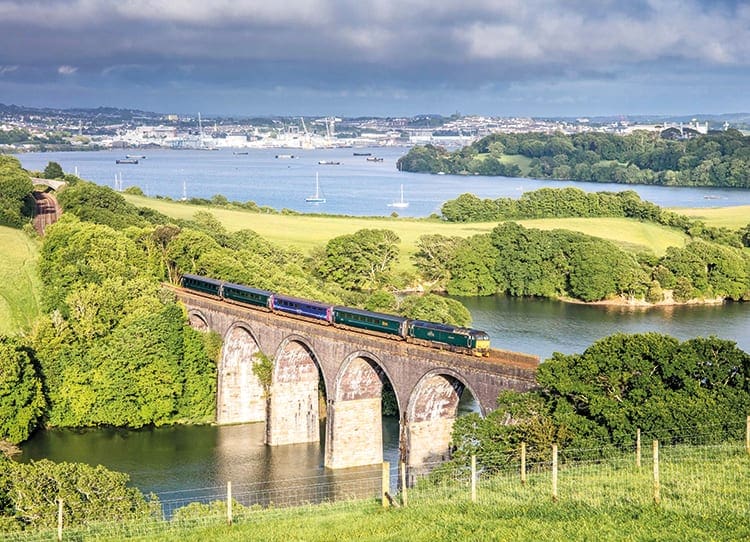 By 'Industry Witness'
THE future of overnight passenger services, including those in the UK, has been looked at by the European Parliament following the withdrawal of many operations due to competition from daytime services, budget airlines and deregulated coach services. Changing social norms also mean that passengers now generally decline to share sleeping compartments with strangers and expect en-suite facilities.
Although these challenges are real enough, the question has also been raised whether track access charges reflect the nature of the services, which are marginal users of infrastructure mainly used by timetabled daytime and freight operations. Effectively there is no dedicated infrastructure, and the European report suggested that costs attributable to sleeper operations do not amount to more than £1.50 per train mile.
This was an issue raised by Transport Scotland when the Caledonian Sleeper business was split from the Scotrail franchise in April 2015. It was suggested then that an open access track charging policy should be adopted that removed the substantial fixed element.
Network Rail responded that how the fixed charge in Scotland was apportioned was a matter for the devolved Government, and that in any case the trains did not attract this tariff for operations in England as no fixed charge was applied for cross-border services that originated in England.
Bucking the trend
The Caledonian Sleeper is the only current European example where investment in new rolling stock to meet current product requirements is taking place; a decision that resulted from public funding that has not been made available in other European states.
The current service pattern, which uses Mk.3 sleeping cars with additional seating capacity, is a combination of five portions that are brought together to form two spine services. The Lowland train has portions between Euston and Edinburgh/Glasgow while the Highland service has Inverness, Aberdeen and Fort William as terminating points. The Fort William sleeping cars are detached from the Aberdeen portion at Edinburgh, where day coaches are added. There will be no change to this structure when the 75 new Mk.5 sleeping and seating vehicles enter service in 2018.
The journeys are timed at a restricted speed of 80mph, so that the departure and arrival times allow sufficient time for sleep – although the need to arrive for the start of the working day has become less critical, as nearly four-fifths of passengers travel for leisure purposes. Operational constraints also have to be considered, as lengthy platform occupancy during peak periods is avoided at the major terminals. Some flows are less obvious than at first sight – such as the use made by passengers of the Preston stop to make connections to Manchester Airport.
The passenger journey statistics for the 2016 financial year show that each service has an average occupancy of 128. This is against a capacity for 238 passengers, made up of 72 First Class berths with single occupancy, 52 Standard Class berths with double occupancy and 62 seats.
Many daytime operators have lower load factors, such as Arriva Trains Wales with an average of 51 passengers per train, Scotrail with 62, and CrossCountry with 106. The highest is Virgin East Coast, where each service carries an average of 244 users. For the Caledonian Sleeper, there is considerable seasonal variability given the dominance of the leisure market.
The average length of journey is far in excess of any other operator at 409 miles, comparison for this statistic are Virgin East Coast at 159, Virgin West Coast 123, CrossCountry 58, Arriva Trains Wales 24 and Scotrail 19 miles. The long mileage has a striking effect on the support payment required to cover operating losses, which at 7.5p per passenger mile is less than the 10.5p required by ATW. But currently each passenger journey requires a subsidy of close to £50 – although, as already highlighted, the infrastructure cost allocation may not reflect the actual costs incurred.
The contract with Serco guarantees the future of Anglo-Scottish sleeping car operations until 2030, and there is no indication that the 'Night Riviera' service between Paddington and Penzance will be removed from a future Great Western franchise specification. It is a regret, however, that the opportunity to replace the outdated rolling stock on the West of England route was not taken at the time of the Caledonian Sleeper replacement vehicle order, which would have reduced the production cost of building relatively few specialist coaches.
Article continues below...
---
---
Enjoy more Rail Express reading in the monthly magazine.
Click here
to subscribe.