All ten of the Stadler locos have now worked over Network Rail metals, with just two still to make their revenue debut.
JULY brought further developments with the new Class 88s as DRS completed commissioning work at Kingmoor and put further examples into traffic.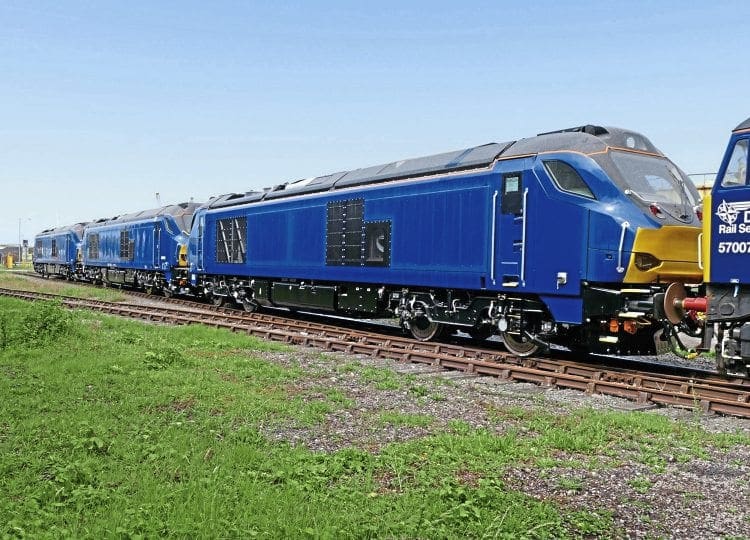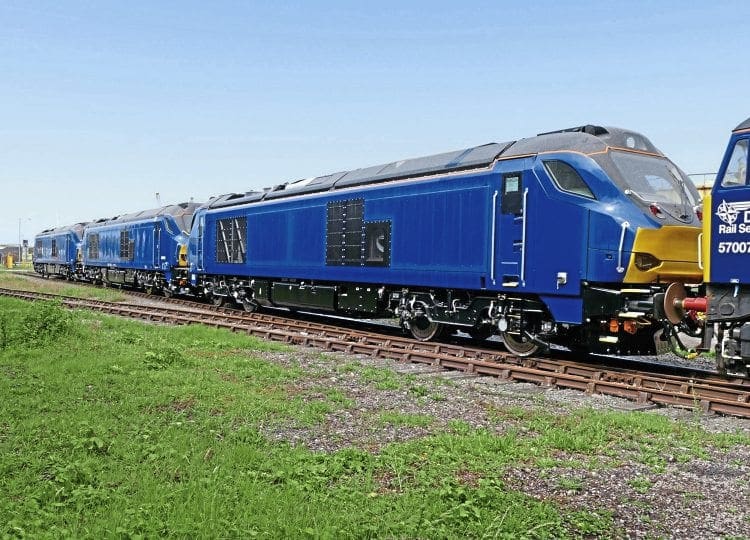 However, the 4S43 Daventry-Mossend Stobart/Tesco intermodal and corresponding 4M48 southbound return remained the sole revenue-earning employment for the class during the month. This is expected to change in the coming weeks as driver training and modifications are completed, bringing an increase in utilisation.
Up to July 2, Nos. 88002-4/6 had all appeared on the Anglo-Scottish diagram, with No. 88008 Ariadne joining this club on July 8 when it took charge of the 4S43/06.40 Daventry-Mossend for its first revenue working. The loco was noted atop 4S43 again on July 12 while No. 88006 Juno was in charge the previous day.
July 6 found No. 88007 Electra venturing out from Kingmoor for the first time with a 0Z88/07.06 light engine run to Preston and 0Z89/08.58 return. The 19th saw it bolted to the front of the 4S43/06.16 Daventry-Mossend at Carlisle Yard for its train-hauling debut, it replacing No. 88008 on the circuit.
Prior to this, No. 88005 Minerva earned money for the first time on July 13, bringing the 4M48/19.04 Mossend-Daventry southwards.
During the second half of July, Nos. 88004-8 were all recorded in use on the Stobart working with Nos. 88001-3 located at Kingmoor.
Article continues below...
Advert
Read more in the September issue of RE – on sale now
Enjoy more Rail Express reading in the monthly magazine.
Click here
to subscribe.
Article continues below...
Advert