Check out the exclusive Rail Express Christmas Gift Guide!
Yes, like it or not, it's that time again. The run up to Christmas can be an extremely stressful time finding ideal gifts for your nearest and dearest. So, we've made your life a hell of a lot easier with our exclusive Christmas Gift Guide! Check out some of these must-haves for rail enthusiasts…
---
1. Discover superb photography that will bring back happy memories of the last four decades!
Price: £7.99, ClassicMagazines.co.uk
This brand-spanking new publication brings together a collection of detailed and informative articles from the pages of Rail Express magazine. Over the years, the magazine's dedicated modelling section, Rail Express Modeller, has published dozens of superb pieces on the formation of trains in the diesel and electric era, and how they can be re-created in model form.
Even if you're not a modeller, there's a great deal of information to enjoy over the next 130 pages, as well as dozens of superb photographs that will bring back happy memories of the last four decades!
---
2. Six month subscription to Rail Express for £20!
Price: £20, Classicmagazines.co.uk
What better gift is there for rail enthusiasts than six issues of their favourite magazine? This exclusive offer means you save money, and have your magazines delivered right to your door!
Article continues below...
---
---
The magazine is essential reading for today's rail enthusiast, offering all the latest news from across Britain's railway network – illustrated with superb photographs of traction in action.
Take advantage of this Christmas offer now!
---
3. Railway nameplate memorabilia is the perfect gift for garage or workshop!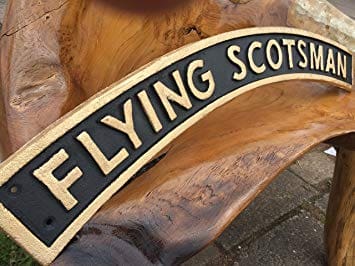 Wow. A perfect gift for any rail enthusiast. Grab the cast iron reproduction of the famous Flying Scotsman Train Name Plate!
Painted black with golden brass coloured lettering, and aged and distressed to add character, a brilliant gift for garage, workshop, office or home!
---
4. Discover Britain's worst railway disasters!
Price: £6.99, ClassicMagazines.co.uk
This is the story of how Britain's railway disasters, horrific though they may be, change the network for the better through the crucial lessons that are learned.
It starts with fatalities on early mining tramways before the dawn of the steam age and takes the story up to the present day.
Available: www.classicmagazines.co.uk
---
5. Bookazine – exclusive look at Britain's New Trains! Perfect gift for Christmas!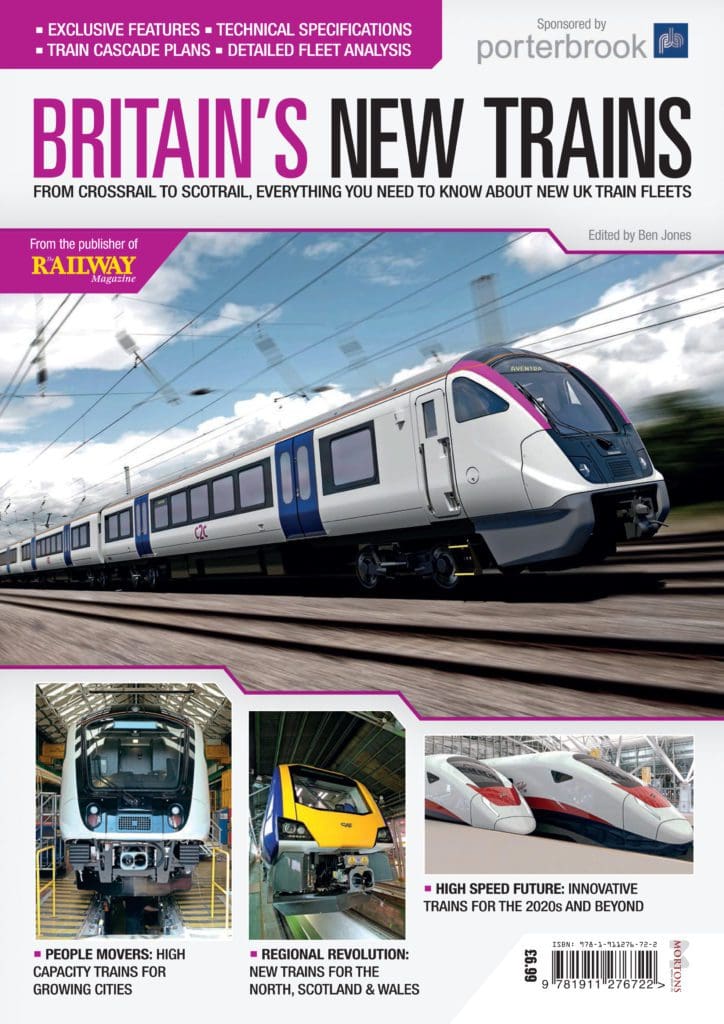 With almost 7000 new vehicles now being delivered or on order, worth billions of pounds, Britain's train fleet will change beyond recognition over the next three years.
From high-capacity metro units to state-of-the-art express trains, interurban and regional fleets and luxury sleeping cars, British train operators and leasing companies are overseeing the biggest transformation in rolling stock since the 1950s, as this class-by-class guide will demonstrate.
Available: www.classicmagazines.co.uk
---
6. Discover the greatest train journeys in the world with Anthony Lambert's best-seller!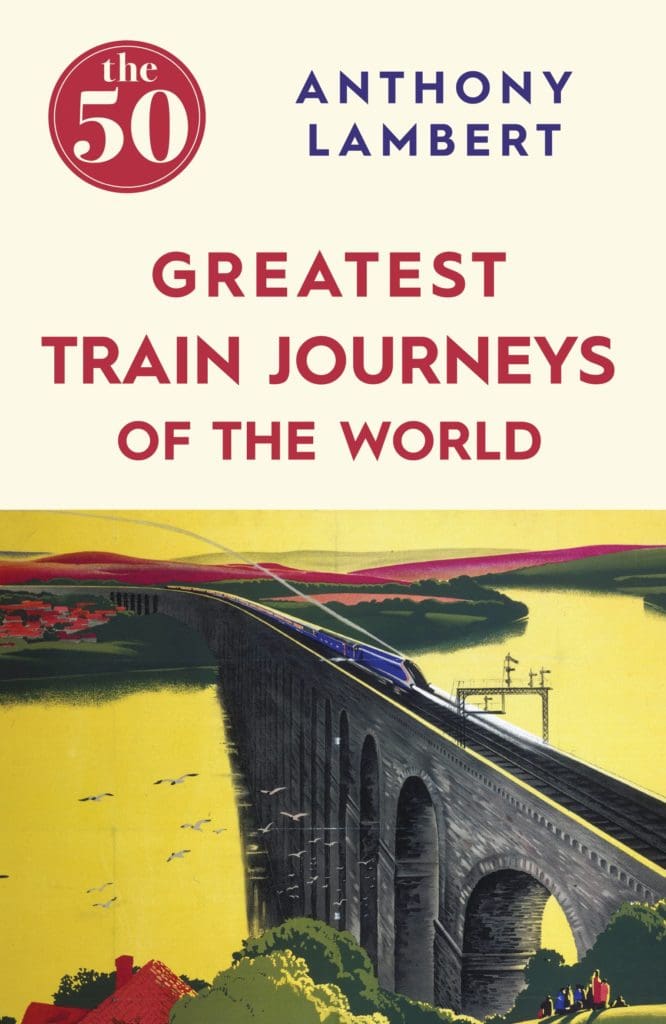 Whether you're on the Orient Express or the Inverness to Wick and Thurso route traversing some of the wildest country in Britain, train travel affords a vision of the world like no other.
From the modest line through North Yorkshire's Esk Valley to the Trans-Siberian; from a narrow-gauge web of lines in the Harz Mountains to the coast-tocoast journey through the mountains of Corsica, acclaimed travel writer Anthony Lambert presents an unmissable selection for any traveller who loves the journey as much as the destination.
Here is a carefully chosen, wide-ranging selection of train journeys with character, sublime scenery and a real sense of history.
Make you gift your loved ones with this super read this Christmas!
7. Retro British Railway badges will have your nearest and dearest looking proud!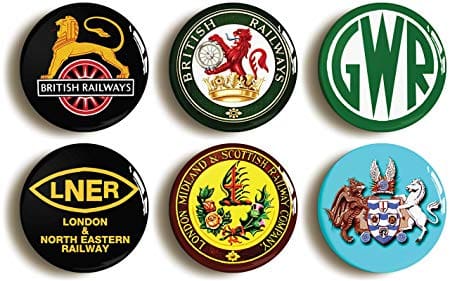 This set is a great accessory for a train driver fancy dress costume or as a gift idea for a train or railway enthusiast.
The set contains a variety of British railway themed badges; including British Railways Golden Lion, British Railways Red Lion and Wheel, LNER, Southern Railways, London Midland and Scottish Crest and Great Western Railway!
---
8. Get your Christmas puzzle fix this festive season!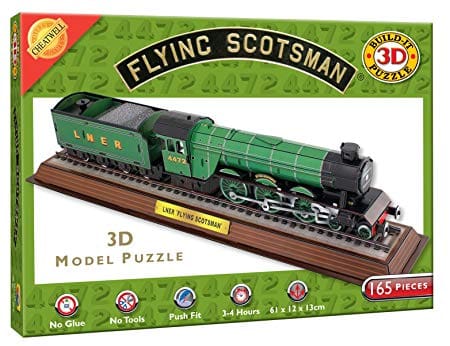 A must-have for rail enthusiasts, what about this 3D Model Puzzle of the Flying Scotsman! Board games and puzzles are iconic at Christmas time, so get this perfect gift for train and model enthusiasts!
The  stylish puzzle is a push-fit, easy to follow 165 piece puzzle which offers an enjoyable yet challenging modelling experience!
---
9. Get your Christmas read with the History of Speed bookazine!
Price: £6.99 or £5.99 for digital copy!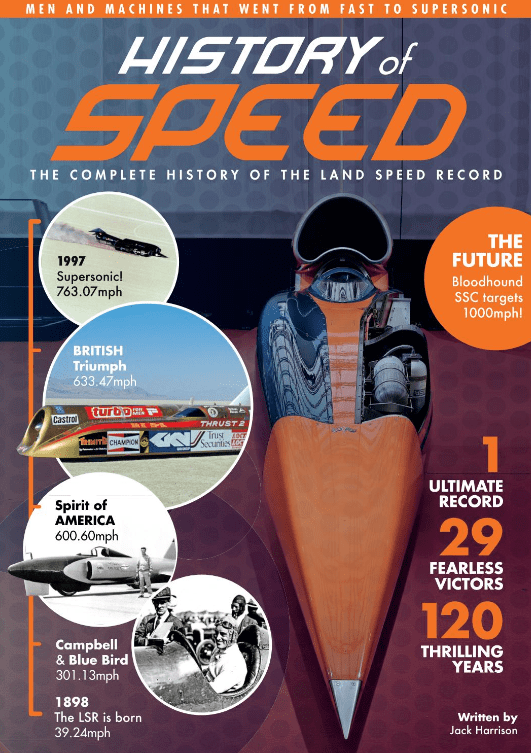 This 132-page special volume tells the story of the men whose names will be forever etched in the annals of history as land speed record holders, and uses a wealth of rare images to uncover how they each achieved immortality.
This is a must-read, make sure you get your Christmas reading fix now!
---
10. Welcome to the weird and wonderful world of experimental trains…
Price: £6.99, ClassicMagazines.co.uk
Many of these machines were initially top-secret projects, hidden from sight to prevent rival nations or competitors from stealing the advantage, while others were famously high-profile, both in success and failure.
Who knows what might come next?
---
Enjoy more Rail Express reading in the monthly magazine.
Click here
to subscribe.