FORTY years a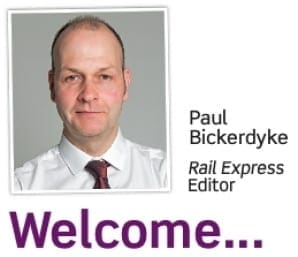 go, HSTs started running the first 125mph timetabled services, a job they have been doing every single day since. It is a remarkable record that has made the class a design icon and arguably the best thing to come out of British Rail.
While there are older locos and units still active on the main line, all are in a lesser role than when first introduced – whereas HSTs are still forming class 1 passenger trains to places as far apart as Penzance and Inverness with the Great Western Railway, Virgin Trains East Coast, East Midlands Trains and CrossCountry franchises.
Their role is set to change, but not disappear, with the introduction from next year of Hitachi-built Class 800 IEPs to the GWR and VTEC routes – but this month we look back to 1976 and the months either side of those first passenger workings.
It was a fascinating time when the rot began to set in for traditional locomotives and hauled stock, as they were first displaced by the comparatively futuristic-looking fixed formation HSTs. There were problems, as our main feature story tells, but passengers immediately took to them as witnessed by rising numbers and revenue. Enthusiasts, however, took a little longer to be convinced.
An island first
There are not many heritage lines around that are yet to hold a diesel gala – but the Isle of Wight Steam Railway is one of them. There are special reasons for this (see pages 9, 16 and 17), but all that will change at the end of September when the line holds its inaugural diesel gala, including the first-ever visiting diesel loco, with services hauled by Class 03s plus brake van rides behind the Class 05. The island is always worth a visit, and this event is worthy of support by modern traction fans.
Paul Bickerdyke
Enjoy more Rail Express reading in the monthly magazine.
Click here
to subscribe.