THIS will be a big year for modern traction, as 2017 is the diamond jubilee of the first main line diesel fleets starting work with British Railways.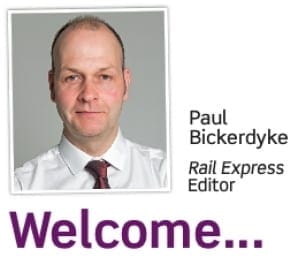 Yes there had been shunters and prototypes developed by the 'Big Four', but it was only after the Second World War that things could really get going – and then only reluctantly, as 'Men of Steam' were still at the top of the railway hierarchy. Diesels were more expensive to build than steam, and Britain had plenty of coal but no oil at that time.
The 1955 Modernisation Plan recognised the long-term benefits of diesels, however, and set out a pilot scheme to trial different locos from different manufacturers – a sensible idea, if only BR had stuck to it and not rushed into fleet orders before full trials had been completed.
Many types came and went before most of us reading this magazine were even born – although happily only four are not represented in preservation, and there are projects to re-create two of those. Most remarkable, however, is that the first to enter service in 1957 was the English Electric Type 1 – now known as Class 20, of course, and with a few still active on the main line 60 years on.
INTO THE NEW YEAR
On behalf of the whole team here at Rail Express I would like to wish everyone a Merry Christmas and a great New Year.
We know you have a choice of reading, and we very much appreciate you choosing this magazine.
Article continues below...
Advert
In 2017 there will be the same great mix of news, nostalgia, preservation and modelling from the modern traction scene. But due to a change in our distribution network, our on-sale date is moving by one day to the third Friday of each month, meaning the next issue will be out on January 20. See you then.
Paul Bickerdyke, Editor
Enjoy more Rail Express reading in the monthly magazine.
Click here
to subscribe.
Article continues below...
Advert