Sixty years ago in 1957, and after nearly a decade of dithering by those in charge, the first of the new diesel fleets entered traffic as part of the Modernisation Plan for British Railways. Rail Express looks back to those heady days of hit and miss designs in the rush to start replacing steam.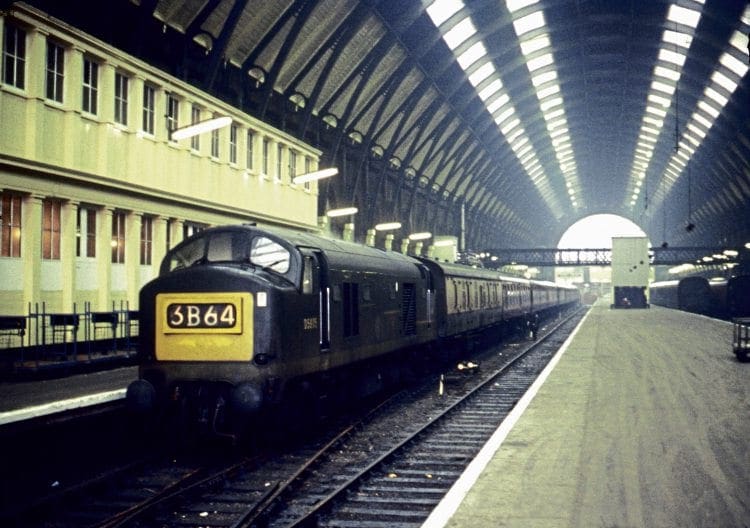 THE idea of replacing steam with diesel power after the Second World War was not a new one, as plans by each of the 'Big Four' railway companies to do so were already well advanced when British Railways came into existence on January 1, 1948.
The dying days of the London, Midland & Scottish Railway had seen its first main line machine introduced to traffic in the form of Co-Co No. 10000, which was fitted with a 1600hp English Electric engine, with its twin – No. 10001 – due to follow soon after along with many diesel shunting engines.
The LMS had also ordered
No. 10800 in 1946 as a prototype for use on secondary routes, which had a single cab located off-centre like the later
Class 15/16 locos. This was delivered by the North British Locomotive Company (NBL) in 1950 fitted with a 827hp
Paxman power unit.
There was a further LMS prototype built at Derby – No. 10100, the infamous and unique 'Fell' loco – which was introduced in early 1951. The idea behind this unusual machine was that smaller power units aggregated together could produce higher overall power for a given weight. So two 500hp Paxman engines were incorporated under the bonnets at both ends of the locomotive, which provided a total mechanical power of 2000hp for a weight of 118 tons in a 4-8-4 wheel arrangement.
Read more in January's issue of Rail Express
Article continues below...
Advert
Enjoy more Rail Express reading in the monthly magazine.
Click here
to subscribe.