February 1977 saw the withdrawal of the last Class 52 'Westerns' in BR service. To mark the 40th anniversary of their demise, David Russell looks back at the run down of these popular diesel-hydraulics.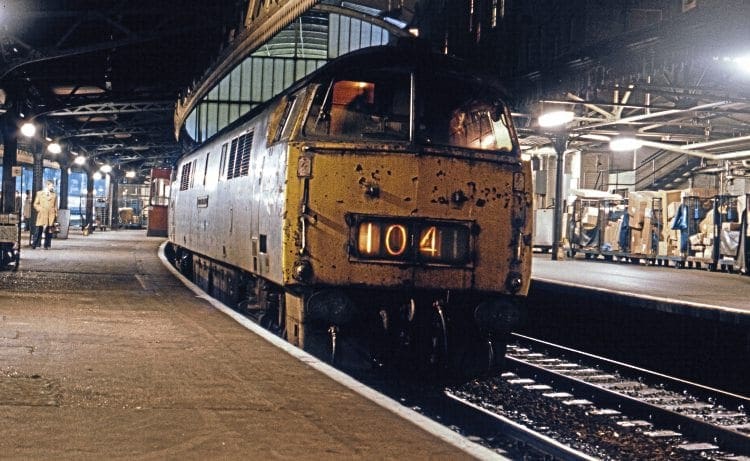 THE 'Westerns' were, without doubt, the first diesel locos to attract a large following. While the other diesel-hydraulics based on the Western Region had been withdrawn a few years earlier, they did not attract large numbers of enthusiasts – and the 'Hymeks' and 'Warships' disappeared much more quietly in 1975 and 1972 respectively, although fortunately examples of both types were saved for preservation.
The non-standard nature of the diesel-hydraulics meant that BR was keen to eliminate them from the network as soon as possible. Although the 'Westerns' outlived the other diesel-hydraulics by almost two years, several members of the class only saw around ten years of active service before being confined to the scrapheap. The one with the shortest lifespan was No. D1032 Western Marksman, which emerged from Crewe Works in December 1963 and was stopped nine years and two months later in February 1973.
Details of the early withdrawals, which were made after the transfer of various Brush Type 4 (Class 47) diesel-electrics to the Western Region, appear elsewhere in this feature. During the first half of 1973, a number of '47s' were transferred from the London Midland Region to Landore, Swansea. These included Nos. 1943/52/54, which a few years later were to become well known Old Oak Common celebrities in the form of Nos. 47500 Great Western, 47508 Great Britain and 47510 Fair Rosamund.
It was the introduction of Class 50s to the Western Region, released after the electrification of the northern section of the West Coast Main Line, that caused major inroads into the 'Western' fleet over the next two years. Some 34 Class 50s were transferred from the London Midland Region during 1974, with 11 'Westerns' being taken out of service during that year, followed by a further 18 in 1975.
Read more in the Spring Issue of RE – out now!
Article continues below...
Advert
Enjoy more Rail Express reading in the monthly magazine.
Click here
to subscribe.