Thirty five years ago this February, one of British Rail's most interesting operations came to an end. Steve Morris looks back at the Holyhead Breakwater Railway and the Class 01 shunters that were based there.
FEBRUARY 1982 saw the end of one of British Rail's more enigmatic loco fleets – the Holyhead Breakwater Class 01s.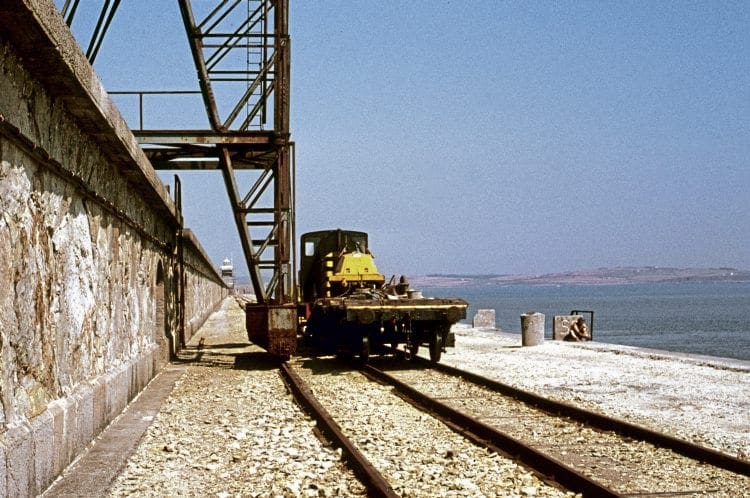 'Fleet' is perhaps two grand a word, however, as there were just two of them, Nos. 01001 and 01002. The '01s' claim to fame is that they were the lowest numbered locos under BR's TOPS classification, and also carried their original livery of British Railways black with 'unicycling lion' logo right through to the end – the last locomotives in BR service to do so.
Only No. 01002 is known to have done much in the way of work while at Holyhead, and that was confined to the self-contained line on the breakwater, which was somewhat remote and unconnected to the main line.
At 1.7 miles long, Holyhead Breakwater is claimed to be the longest in the UK. It is situated at the north-western end of the town and protects the town's harbour and ferry port from the Irish Sea.
The breakwater was built between 1845 and 1873, coinciding with the opening of the Chester to Holyhead Railway in 1848, which resulted in a significant increase in ferry traffic to and from Ireland.
Article continues below...
Advert
Over 7,000,000 tonnes of stone from a quarry on Holyhead Mountain were used in its construction. This was transported to the worksite by a broad gauge railway that was eventually almost 1.5 miles long. A small locomotive shed was reached via a spur off the line about half way along its length, and the line was particularly unusual in that it was not connected to the main railway network.
Read more in the March issue of RE – out now!
Enjoy more Rail Express reading in the monthly magazine.
Click here
to subscribe.
Article continues below...
Advert