The use of European loading-gauge wagons as far as Dollands Moor, or even into East London, is no longer a surprise, writes Gareth Bayer.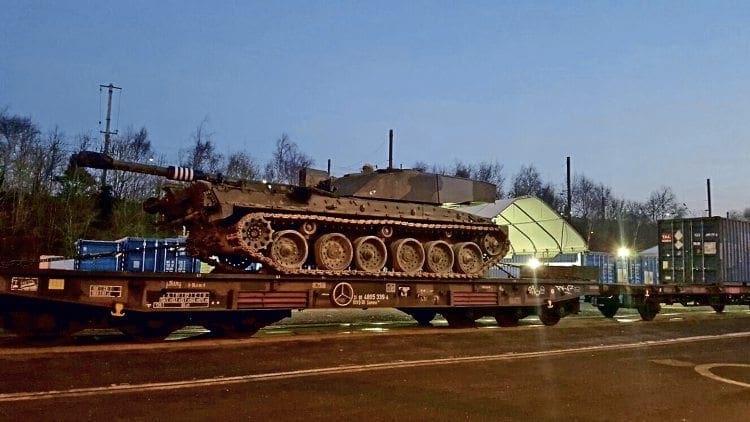 However, the night of January 17 brought the unexpected sight of DB six-axle Samms flat wagons in the UK on a trial for the Ministry of Defence to assess the possibility of using the Channel Tunnel as a quick response route in the event of a Russian incursion into Eastern Europe.
Ten of the heavy-duty wagons (usually used for steel traffic) and an escort coach made up the train, which were loaded in the engineering sidings at Cheriton, and they transported five armoured vehicles, including this Challenger 2 MBT, through the tunnel.
This followed the move of a single Warwell to Dollands Moor on the 13th behind No. 66710 loaded with a Warrior infantry fighting vehicle, which was also the first use of GBRf power on a MoD working. Royal Tank Regiment
Comments
comments