British Rail arguably took the first steps towards privatisation in 1982, over a decade before it actually began, when the company moved from a geographic structure based on regions to one focused on separate business sectors. The biggest impact was to be on freight operations, as 'Industry Witness' describes.
British Rail made a dramatic and fundamental change to its operational structure in 1982, when it decided to switch from the long-established regional management to one centred on different business sectors.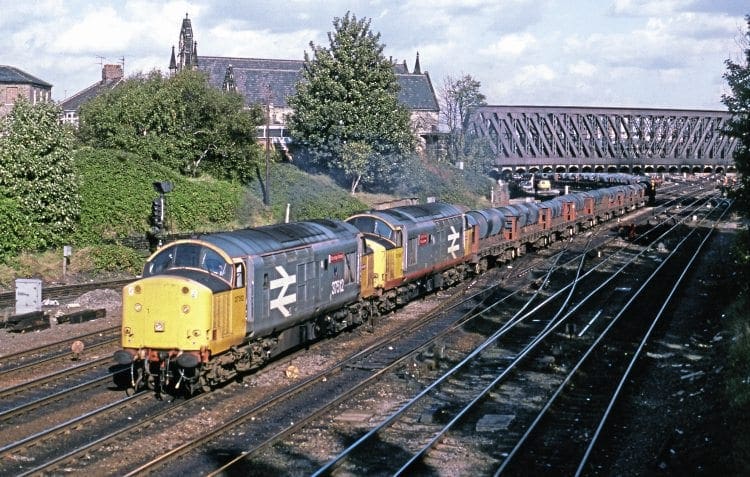 Where previously freight and passenger services had been managed by the Western, London Midland, Scottish, Eastern and Southern regions, they were instead divided up nationally into sectors covering InterCity, London and South East (later Network SouthEast), Other Provincial Services (later Regional Railways and Scotrail), Railfreight and Parcels.
Railfreight was further divided up into sub-sectors, initially comprising coal, metals and automotive, construction, petroleum, chemicals and minerals, international and general merchandise. The only exception was Freightliner – which, although part of BR, was operated independently.
This 'sectorisation' was not an overnight change, however, as the various businesses were initially responsible just for marketing and revenue, and 'bought in' the resources required for operations from the regions. 'Buying in' was a misnomer too, as initially the regional organisations still allocated the costs that each sector incurred. But gradually these methods were challenged, and different ways of working were adopted to improve efficiency.
The new Railfreight sub-sectors faced a significant hurdle, as the reliability of their services was poor. At that time it was rare for BR to cancel a passenger train and, if this was in prospect, control centres would switch resources from freight operations to maintain the published timetable. This was not a sustainable position, however, as a bulk trainload earns a great deal more than an often sparsely-used local passenger train. So cancelling the passenger service made more financial sense than cancelling the freight.
Read more in the April issue of RE – out now!
Article continues below...
Advert
Enjoy more Rail Express reading in the monthly magazine.
Click here
to subscribe.