The 1960s brought dieselisation to the railways of East Anglia with rural lines going over to the new traction despite struggling to remain open. For their latest 'OO' gauge layout, John Norton, Richard Coleman and George Woodcock describe such a Fenland branch. Photography by Ian Manderson.
IT IS a quiet April morning in 1967 at the remote station of Fenchurch St Peter, this being situated on the branch line between Wisbech and Magdalen Road which is where it joins the main line to King's Lynn.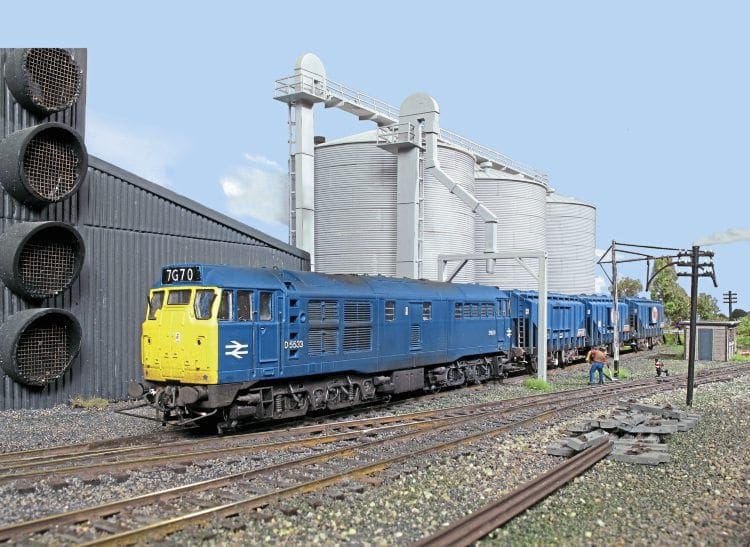 The peace is broken only by the sound of a MF135 tractor cultivating the land adjacent to the railway to form a seedbed for spring sowing. The door of the Great Eastern design signalbox opens and the signalman descends the steps and slowly closes the crossing gates on the straight Fenland road, before returning to the 'box to raise the signal on the line from Wisbech to allow a train to enter the station.
The blast of the train horn is heard as a Sulzer Type 2 rumbles through the station as the driver hangs the token from the previous line section for Emneth on the collecting post by the signalbox before drawing his mixed freight to a halt clear of the level crossing. The signalman lowers the signal and, once again descending the steps from the 'box, opens the gates before retrieving the token from the hook and returning to his 'box.
Read more in the May issue of RE – on sale now!
Enjoy more Rail Express reading in the monthly magazine.
Click here
to subscribe.
Article continues below...
Advert